On a journey to Lake Baikal in Siberia, it is not the natural world that prevents self-declared Water Ambassador Ernst Bromeis from fulfilling his spiritual quest, but humanity.
Body of Water aims to be a two-part series of films examining two individuals, their passion for water, and their emotional struggles in pursuing that passion. It seeks to provide an intimate portrait of two human beings as well as stunning cinematography of the natural world. In this way, it will combine aspects of a nature documentary with the drama of a human-centered storyline. Often the human protagonist and their emotional world will fill the screen. At other times, the all- too-human "heroes" are dwarfed and humbled by the magnificence of the world of water.
The first film focuses on extreme swimmer Ernst Bromeis of Switzerland. For many years, Ernst has grown increasingly concerned over the world's impending shortage of clean water. He determines that the best way he can bring about change is by drawing more attention to water through the performance of remarkable athletic feats. The legendary Lake Baikal (636km) of Siberia has long fascinated Ernst, and he comes to see the crossing of that body of water as the pinnacle of his promotion of water custodianship.
Ernst sets his sights on organizing an expedition to Baikal during the summer months. This undertaking involves a number of difficulties: finding funding to cover the costs of the venture, arranging travel to and accommodation in a remote location within the Russian Federation, planning the logistics of the swim, not to mention cold-water training to ensure Ernst has the strength, stamina, and conditioning to carry out the crossing. However, Ernst's dream turns into a nightmare. Hostile attention from a local mob, the sudden abandonment of sponsors, freezing water temperatures, and compounding personal anxiety hamper his efforts to accomplish his objective. Crippled by Broken heart syndrome, he is ultimately forced to abandon the mission. 
Returning to Switzerland as a failure in his own eyes, Ernst has completely lost the will to even go near the water. Then, he happens to meet Rocco Pedrini, a young Italian ice-climber who is studying environmental science. Rocco sees Ernst as an enormous inspiration for the improvement of water quality. Rocco realizes that science and technology can't do it alone: People need inspirational figures like Ernst to get them interested in the issue and do something about it. 
Not only does Rocco's enthusiasm rejuvenate Ernst's motivation to fulfill his role as a water ambassador, it provides him with the realization that despite the debacle of Baikal, he has fulfilled the primary objective he hoped to achieve there: He has inspired a new generation of water ambassadors. This realization gives Ernst the strength to carry on and get back into the water.

A significant feature of the film will be the introduction of an additional "character": the Silser Kugel. Every year, the pine trees of the Swiss Engadine shed needles in preparation for winter. These needles are swept into streams by wind and rain. In the water, the needles are churned together and begin to knit themselves into balls that grow in size as more needles are accumulated. Ultimately they are deposited into lakes like the ones Ernst is training in. The Kugel will stand as a metaphor for the Earth. It continues rolling on regardless of humanity, human activity and concerns.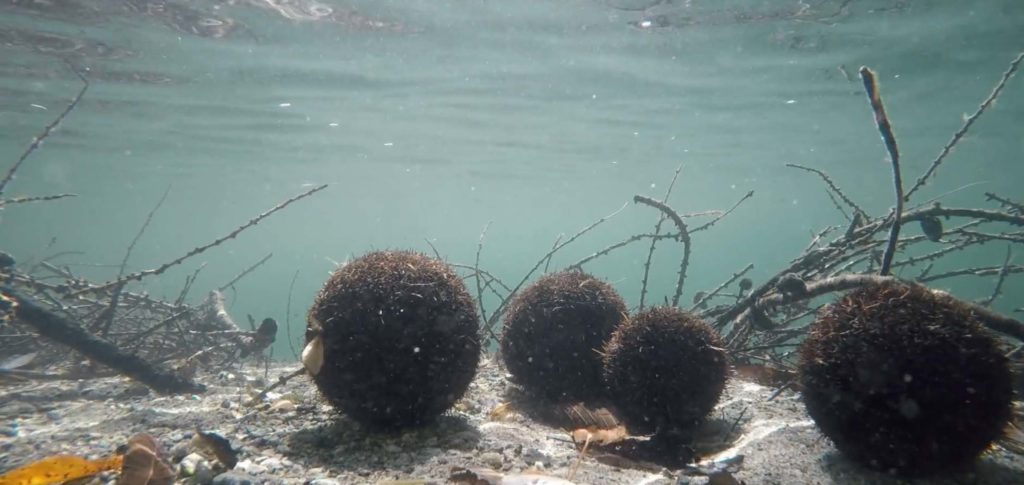 The second film will focus on free diver Dada Li of China. We trace Dada's story from shipping clerk to free diving instructor to performer and finally to her involvement with Behind the Mask.

Initially, Dada's primary engagement with water happens only "on paper" through her processing the movement of goods over the world's seas and oceans. However, she yearns to spend more time in the water. Taking a big plunge, she leaves her job at the shipping office to pursue work as a free diving instructor. As a female diver, many in China initially view her as an oddity. Despite this stigma, Dada is able to establish herself and gain notoriety as a diver. This notoriety leads to the organization of underwater shows, where Dada appears as a mermaid.
Although the mermaid shows might be seen as a bit frivolous in the West, they represent an important way to generate greater interest in the aquatic environment and connect more people in China to water.
Later, Dada becomes involved in the creation of Behind the Mask – a group that organizes diving trips to remarkable locations and films the interaction between divers and the breathtaking beauty of the underwater environment, its flora and fauna.
Like Ernst's expedition to Baikal, Dada's path is strewn with various difficulties. To begin with, traditional cultural ambivalence toward swimming and diving in her native China sometimes manifests itself as a lack of understanding for her chosen path. When those close to her, such as friends and family, do not support her pursuit of her passion, it makes things particularly difficult and presents occasional moments of self-doubt. Even after establishing herself as a free diver, Dada finds herself having to negotiate with the commercial interests of others time and time again. Just as Ernst was distracted by the interests of his sponsors, Dada sometimes has to struggle to maintain focus on her engagement with water where others are more interested on advertising, generating mouse clicks, and making profits.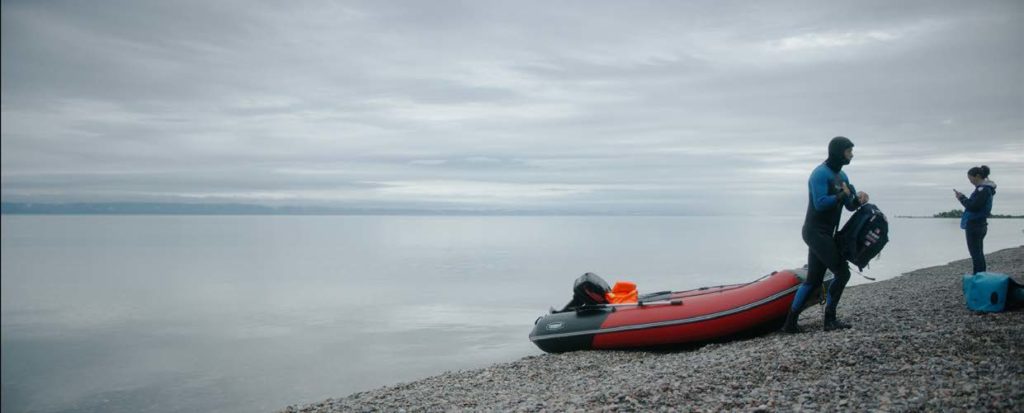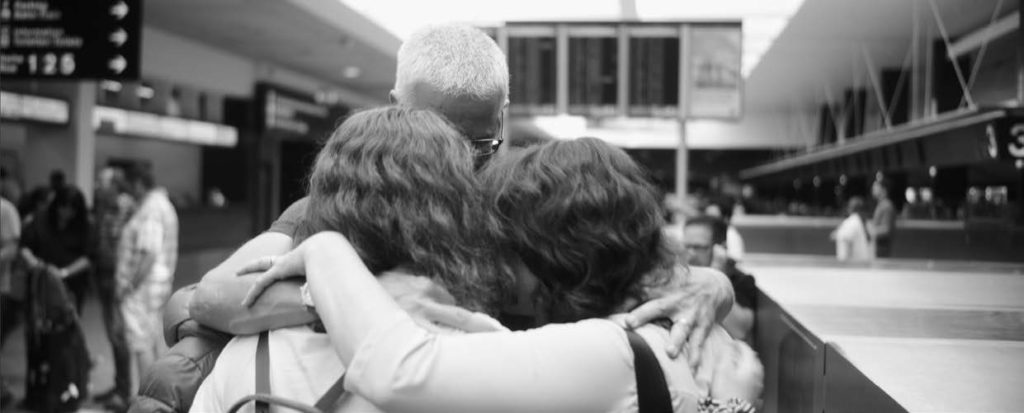 At the same time, overcoming or looking past these hurdles reaffirms Dada's passion for water. Through her activities as an instructor and performer, Dada helps in her own way to overcome cultural attitudes and introduce more people to the beauty, wonder, and importance of water. And what on the one hand may represent an unpleasant distraction, may also open doors to new opportunities and new connections with others.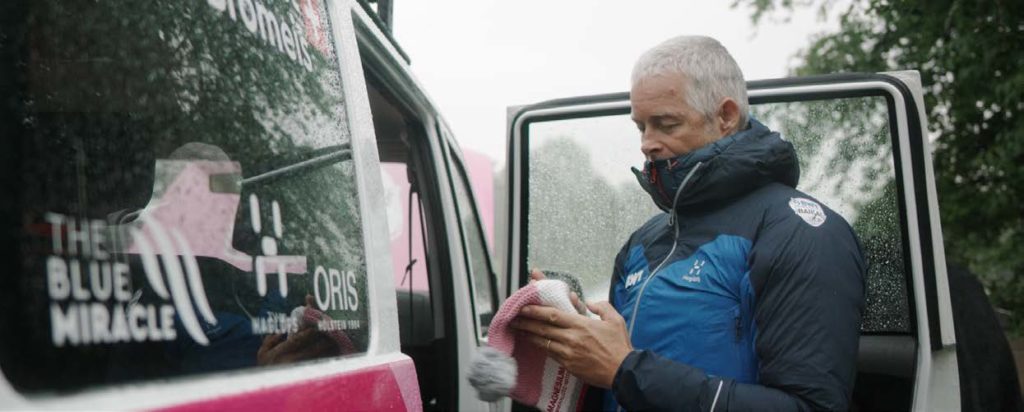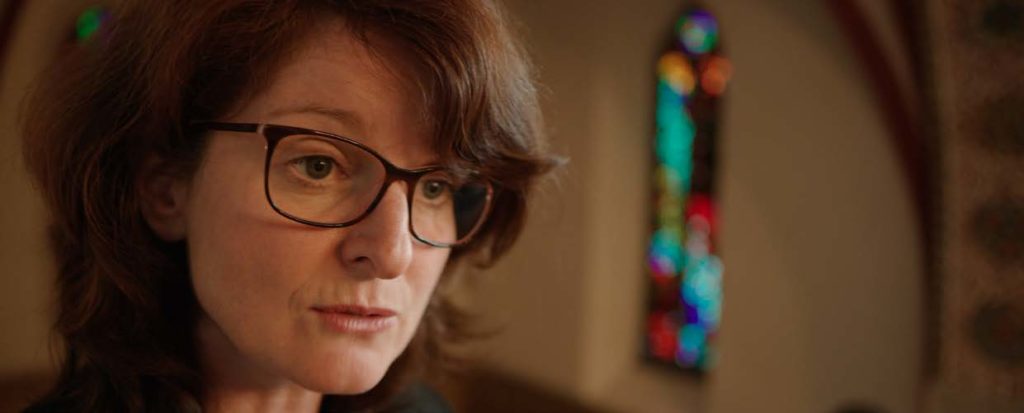 These are the talents behind the documentary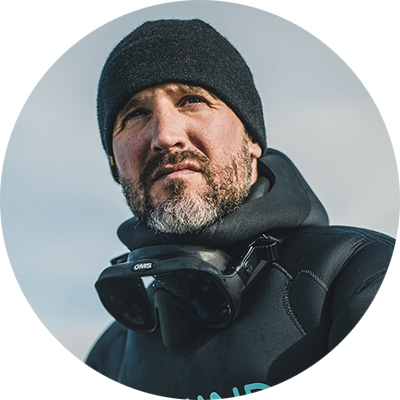 Underwater Cinematographer